Teeth Whitening - Teeth Bleaching
Make your smile shine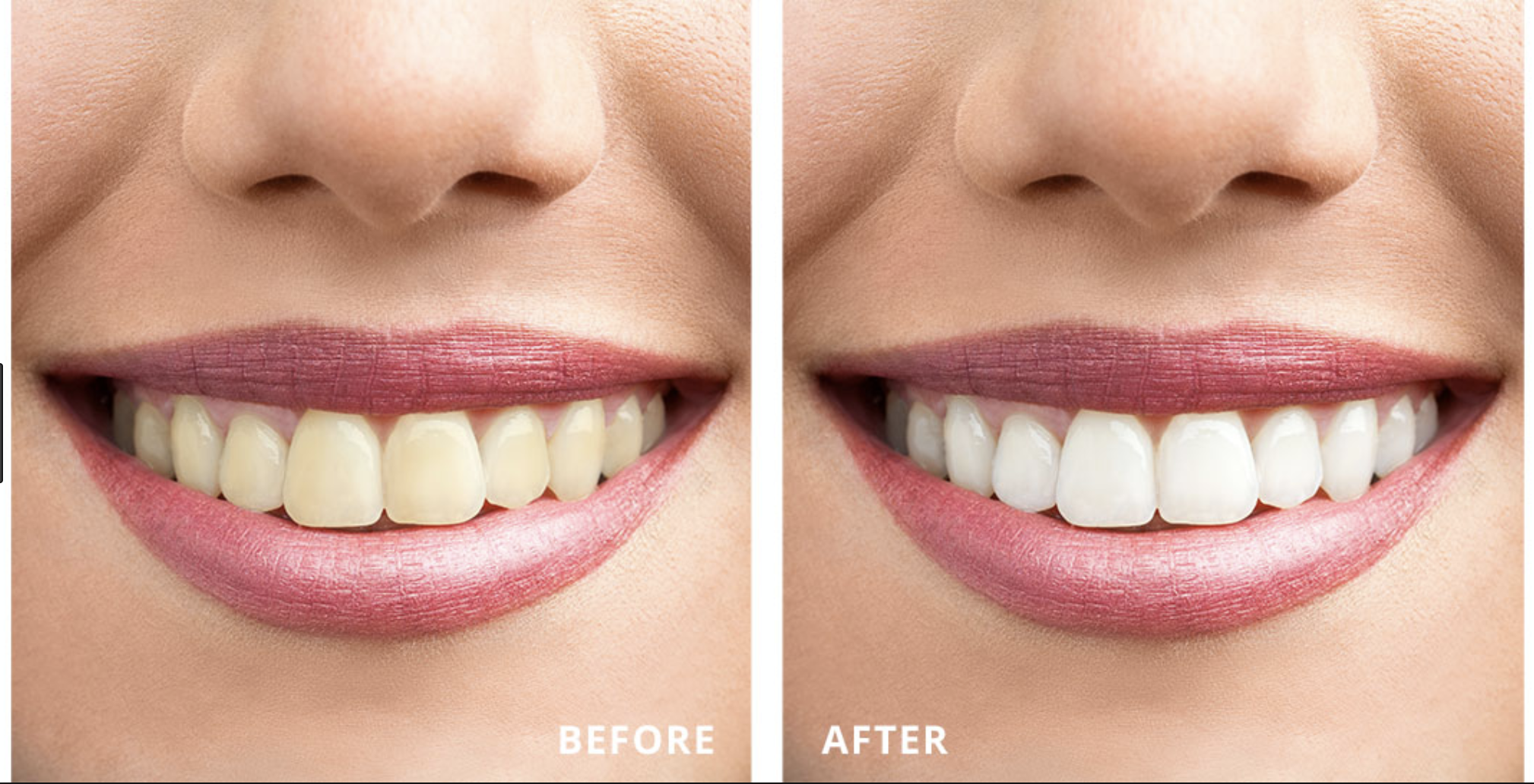 If you are looking to brighten your smile, Ross Family Dentistry is happy to offer teeth whitening solutions.  The teeth whitening services at our Ross dental office are designed to remove discoloring from years of stains that have built up on your teeth.  Our teeth whitening treatments can give you back the fresh, white smile that you've been missing.  We provide several options for teeth whitening and will make recommendations on a case by case basis. Teeth whitening can lighten the shade of your teeth and brighten the appearance of your smile. 
Teeth whitening (or bleaching) is a simple, non-invasive dental treatment used to change the color of natural tooth enamel and is an ideal way to enhance the beauty of your smile.  We utilize the #1 rated in-office teeth whitening system in the industry - Sinsational Smile!
Fast, Easy, Comfortable and Effective
Sinsational Smile is the original 20-minute in-office teeth whitening system. Sinsational Smile uses fast and effective technology with our patented prefilled silicone tray. This allows the jaw to remain relaxed and comfortable throughout the treatment. This procedure includes the use of an LED accelerating light that helps to activate the gel's whitening ingredients at a faster rate, resulting in a brighter smile and whiter teeth in less time. As part of your procedure, you will also receive a take-home maintenance pen to further extend your new brighter smile! 
Dentist's #1 Choice and Green Certified 
Awarded BEST in-office whitening system 2015, 2016, 2017, 2018, 2019 by The Dental Advisor Sinsational Smile is the 1st ONLY Green Certified teeth whitening system in the world. Sinsational Smile is rated 4+ by The Dental Advisors with a 91% clinical rating, making it the top in-office teeth whitening system in the US. 
No Sensitivity
98.1% of Patients experience ZERO sensitivity while using Sinsational Smile Whitening*. Sinsational Smile was engineered to be an effective, affordable and pain free treatment. Our patented process doesn't require uncomfortable prep time or the use of gingiva blocking or retractors. The secret is our patented silicon whitening tray which keeps oxygen off the teeth during the process and which allows the gel to maintain its efficacy longer without zingers or burns.
Another popular method is using a home teeth whitening system that will whiten teeth dramatically.  Since teeth whitening only works on natural tooth enamel, it is important to evaluate replacement of any old fillings, crowns, etc.  Replacement of any restorations will be done after bleaching so they will match the newly bleached teeth.
Teeth whitening is not permanent.  A touch-up may be needed every several years, and more often if you smoke, drink coffee, tea, or wine.
Reasons for teeth whitening:
Fluorosis (excessive fluoridation during tooth development).

Normal wear of outer tooth layer.

Stained teeth due to medications (tetracycline, etc.).

Yellow, brown stained teeth.

What does take home teeth whitening involve?
This type of teeth whitening usually requires two visits.  At the first appointment, impressions (molds) will be made of your teeth to fabricate custom, clear, plastic, trays.
At your second appointment, you will try on the trays for proper fit, and adjustments will be made if necessary.  The trays are worn with special whitening solution either twice a day for 30 minutes or overnight for a couple of weeks depending on the degree of staining and desired level of whitening.  It is normal to experience tooth sensitivity during the time you are whitening your teeth, but it will subside shortly after you have stopped bleaching.
You will receive care instructions for your teeth and trays, and be encouraged to visit your dentist regularly to help maintain a beautiful, healthy, white smile.